Suzi Blanckaert, C.Y.T.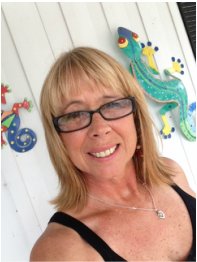 I found yoga at age 40 when a neighbor casually asked me to take a class with her. I was hooked and within a year I was attending weekend workshops all over the country and took several yoga vacations. I feel very fortunate to have studied with some of the masters like Rodney Yee, Lilias Folan, Richard Freeman, Judith Lasater, Todd Norian and Erich Schiffman to name a few. I have been studying yoga on a daily basis for over 20 years as well as practicing asana in the Iyengar, Kripalu and Anusara traditions. I generally prefer a slower meditative practice that flows at a steady pace with a nice balance between strength and breath awareness. I love to work one-on-one with anyone who wants to deepen their practice and especially those who like more personal attention than large classes allow. My motto is "If you can breathe, you should do yoga". I have been teaching for 13 years and I feel younger and stronger than ever before. My classes work for all levels of experience. ~Namaste~
Mary Biagini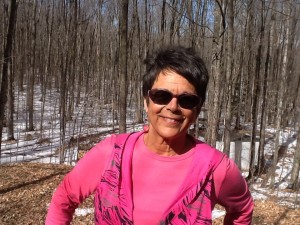 I have been a fitness instructor in northern Michigan for over 25 years; working as an instructor for Body Firm, Bay Tennis and Fitness, Boyne Area Gymnastics and now balanced living.  I love hiking, biking, dancing and traveling. I received my ZUMBA license in 2013 because I feel ZUMBA is a wonderful combination of dance and fitness…especially to great Latin/Cuban style music. If you have ever met me you know I think life is all about having FUN!  COME JOIN THE PARTY!
Phyllis Crozier, C.Y.T.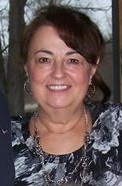 Phyllis Crozier came to yoga late in life. After her first total knee replacement she was looking for something to help her get in shape after ten years of pain and also to get her range of motion back. She fell in love with Yoga during her first class and has been practicing ever since. She's a 200 hour Yoga Alliance Certified Instructor. She believes that Yoga can be the answer for anyone at any age or ability level. She was delighted to find also that yoga took away all those aches and pains that she previously believed were just aging.
Sarah Daniels, C.Y.T.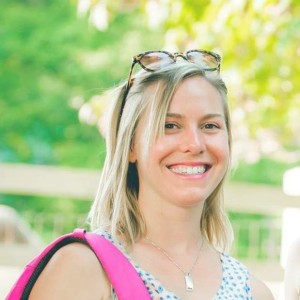 Yoga is for everyone; yoga is unity.  Sarah has practiced various styles of yoga for over 10 years, including Vinyasa, Hatha, Baptiste, and restorative. She received her 200-hour yoga teacher certification in March 2017 from Be The Love in Petoskey, Michigan. Sarah believes yoga is a way to find true strength and build community through shared breath and movement. Sarah also enjoys trail running, cooking from scratch, and spending time with her husband, Ross, and pup, Kolo.
Sally Hara, C.Y.T.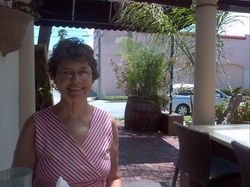 What is a grandmother doing teaching yoga??? Well during the first six months after retiring as a middle-school teacher and consultant, I experienced about five (5!) life-altering challenges. As a result, I felt adrift. I began looking for new "anchors" in my life. I tried a yoga class, liked it, and proceeded to make yoga one of my anchors. After about eight years of taking yoga classes, I decided I'd like to expand my yoga knowledge. My husband encouraged me to go for yoga teacher training, so I signed up at the Kripalu Center for Yoga and Health with the sole purpose of knowledge growth. As I worked toward earning my certification, I became convinced that I wanted to share this special knowledge and practice with everyone possible. I love yoga, and I love making it accessible to others! Shanti, Shanti, Shanti (peace, peace, peace) Sally
Lisa Hepner, C.Y.T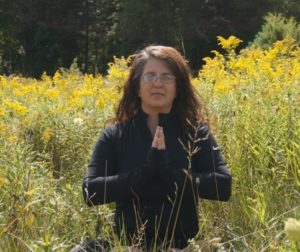 Lisa is a Physical Therapist Assistant and Yoga Teacher with more than 12 years of combined experience.  Her training style is influenced by anatomy, biomechanics, and movement science.  Lisa has worked with individuals of all ages and abilities to help them reach their movement potential. Lisa teaches group classes that are appropriate for all skill levels, and she is available for individualized personal sessions, workshops, or retreats.
Sara Kessler, C.P.T.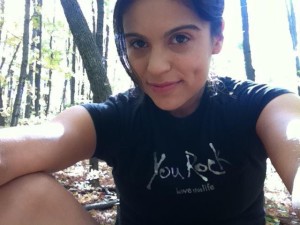 Sara Kessler is a NSCA certified personal trainer and a 2007 graduate of The Professional Fitness Institute in Las Vegas, NV where she was awarded the highly coveted "most motivated trainer" award. She currently teaches our M/W TABATA class & will be bringing the highly anticipated PiYo workout to the studio this summer. Sara's commitment to all ages exercise extends into the Boyne community where she is involved in children's and senior citizen fitness. Our class members and other local exercise enthusiasts know Sara as a dedicated and motivating presence promoting all aspects of a healthy lifestyle. Sara's number one priority is raising respectful, health conscious children and passing along another generation of positive leaders.
Jodi LaCroix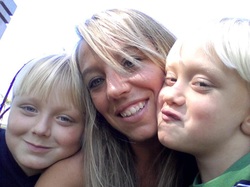 Although I was athletic growing up, I really found my fitness and passion for yoga and pilates shortly after my youngest son was born nine years ago. I joined a baby Buddah class with him where we actually incorporated the babies into the workout.  After that I was hooked.  I started with yopilates, and ventured into Tai Chi.  While living in Northern California, the club I was a member of asked if I would be interested in getting certified to teach Flow InFusion.  It is a wonderful balance of yoga, Tai Chi, and pilates.  Flow is the type of class that takes you to the very edge of your limit for a few tracks, and then rewards you with a twist or a stretch for a few tracks before you challenge yourself again.  I taught in Northern California for 2 years, and in Charleston SC for a little over 3 years.  I feel honored to share my practice and introduce students to a new approach to ancient practices.  Taking your body to new depths of stretching, strength, and breath control is something that is not learned- it is earned.  Come earn it with me! Jodi
Michelle Nichols, C.Y.T.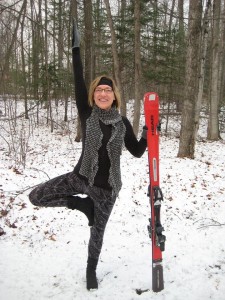 After a setback in my CrossFit exercise program, I was looking for a new physical commitment. Balanced Living had just opened and I reluctantly bought a 5 punch card to give yoga a try. I have always been an avid exerciser and had tried yoga a couple of times in the past but didn't find it to be my thing. So I was pleasantly surprised to feel curious and tempted to learn more after my first class with Sally Hara. After that first 5-day punch card, the only pass I purchased continuously for two years was the unlimited 30 day pass. I was hooked! All of my teachers and experiences through Balanced Living have been amazing. It's hard to believe that we have such a wonderful resource in our small town. I became so passionate about yoga that I decided to pursue the prospect of learning more. With much encouragement and support, in November 2015 I successfully completed the 200 hour yoga teacher training at the Kripalu Center for Yoga and Health in Massachusetts. Kripalu yoga is a compassionate hatha yoga that embraces the wisdom of the body. My experience at Kripalu was life changing and I feel honored and privileged to be sharing my passion for yoga with others, especially my husband Mark. Yoga is truly a journey that never ends…there is always more. The yoga community in Boyne City is exceptionally supportive and welcoming. Commit to a class or a workshop today, you just might get hooked…
Candace Price, C.Y.T.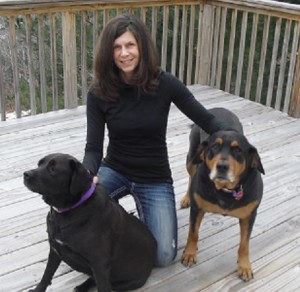 When I attended my first Yoga class about ten yeas ago, I wasn't sure what to expect so, I was pleasantly surprised when the experience left me feeling calm and centered. In the years that followed, I became a devoted runner, and found myself always training for the next marathon.  At this time my yoga practice was, at best, sporadic.  Consequently I began to suffer from pain and stiffness in my joints.  Not willing to give up running, I once again began to incorporate yoga into my life.  The more I practiced, the less I ached.  The less I ached, the more I could run. My desire to share this experience has been a testimonial to my commitment to participate in, and graduate from a 200 hour Yoga Teacher Training Certification.  I look forward to the process of continual growth through learning, sharing, guiding and practicing. In addition to teaching yoga, I practice Dental Hygiene on a very part time, or as needed basis.   My spare time is spent volunteering, gardening, running and walking my dogs Josie and Marley.
Janae Ernst, C.Y.T.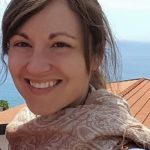 I began my yoga journey in 2004. The effect it had on me was subtle, but over time I noticed a tangible shift in my perspective and my ability to handle situations. I found a sense of freedom and personal growth from the focus on mindfulness in yoga, and I continue to be inspired by what yoga teaches me about myself, the world, and the intimate connection between the two. I completed my 100-hour training with Amazing Yoga in Costa Rica and pursued my 200-hour certification with Prairie Yoga in Lisle, IL. I served as a mentor in the yoga teacher training program at Prairie for three years, and I have worked to broaden my scope and knowledge with continuing education in areas of therapeutics and yoga for special populations (prenatal, kids, and seniors). My family recently moved to northern Michigan to escape the density of the Chicago suburbs and to raise our young son, Emanuel. Outside of yoga, I hold a master's degree in physics and work remotely as an associate in the Chemical and Materials Science group at Argonne National Laboratory.