~~~~~~~~~~~~~~~~~~~~~~~~~~~~~~~~~~~~~~~~~~~~~~~~~~~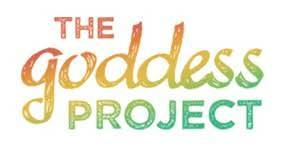 Help Support our Goddess Project
on the first Sunday of every month @ 10:00 a.m.
Did you know that girls and women in communities all across the United States are missing school and work because they simply can't afford basic necessities like tampons and pads? These items are not covered by food stamps and some families are forced to cut back or choose other critical purchases. Pretty crazy, huh?
To help the girls and women in our community one of our instructors, Candace Price is donating her payment for teaching on the first Sunday of every month and is asking her students, in lieu of payment to the studio, to donate cash or feminine hygiene products as well (your cards will not be punched). The class is a Gentle Yoga class and is at 10:00 a.m. Hope to see you there!
Because personal hygiene should not be a "luxury." Period.
www.girlshelpinggirlsperiod.org
~~~~~~~~~~~~~~~~~~~~~~~~~~~~~~~~~~~~~~~~~~~~~~~~~~~
Boyne City is the home of many talented individuals who would love to share their talents.  Let us know what you are interested in learning more about or what activities you are interested in. For example:  Reiki, Reflexology, Iridology, Essential Oils, Tai Chi, Karate, Qi Gong, Aromatherapy, Cranial Sacral Therapy, Pilates, Meditation, Tarot Readings, Chakras, Nutrition, Cooking Classes –> particularly healthy cooking, gluten free meals, vegetarianism, and eating a plant based diet.
I could go on and on, but hopefully you get the idea… whatever you can think of we are open to.  You just have to let us know!
Thank-you…  Leslie, Aleece, Candace, Carla, Janae, Jodi, Lisa, Mary B., Phyllis, Sally, Sara, Sarah & Suzi